Ohio memory: An online scrapbook of Ohio history.
EVERY LOCAL LIBRARY, ARCHIVES, MUSEUM, AND HISTORICAL SOCIETY HAS TREASURES IN ITS COLLECTIONS: THE HANDWRITTEN MANUSCRIPT OF AN OHIO AUTHOR'S WORK, A LOCAL ARTIST'S ILLUSTRATIONS FOR A CHILDREN'S BOOK, THE RECORDS OF A PROMINENT BUSINI OR CIVIC GROUP A HISTORIC HOME, OR A SOLDIER'S UNIFORM.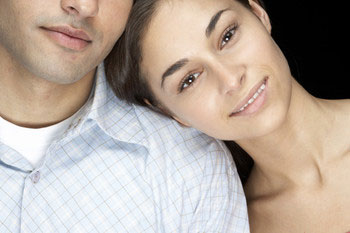 These are all examples of invaluable items tucked away in local institutions. The Ohio Memory Online Scrapbook brings these treasures together in an online scrapbook commemorating more than 200,years of Ohio history. Currently the web site includes more than 1,000 items dating from prehistory to 1903, including letters, diaries, historical photographs, clothing, furniture, prehistoric artifacts, and government records. Collections document important milestones in history, such as the signing of the Treaty of Greenville and the Wright Brothers' first flight. Other collections, such a$ prehistoric artifacts, handmade quilts and family letters offer glimpses into the everyday lives of past generations of Ohioans. The site makes these materials accessible to the widest possible audience.

There are a variety of ways to find materials in the scrapbook. Online patrons can choose to search or browse the scrapbook. By selecting the search option, patrons can type in their choice of words or phrases. Patrons can also browse by subject heading, media type, contributing organization, and geographical area. Subject categories based on those created by the Ohio Bicentennial Commission provide the framework for the scrapbook. Categories include Ohio's Citizenship, People, Environment, Economy, and Culture. The subcategories include Government, Presidents and Politics, Military Ohio, Civil Liberties, Women, African American Ohioans, Native American Ohioans, Religion, Immigration and Ethnic Heritage, Plants and Animals, Geography and Natural Resources, Climate and Weather, Transportation, Business and Labor, Agriculture, Science and Technology, Sports and Leisure, Art and Architecture, Literary Ohio, Education, and Daily Life. Each entry includes detailed information about the historical significance of the item and provides access points such as subject headings, author or creator, and place names. For every item, repository information is provided so patrons can contact the owning institution for further information or to purchase reproductions.

Searchers are initially given a small thumbnail image of each item. They can click the thumbnail to get a larger image. A zoom feature also enables patrons to enlarge images and zoom into individual words in a letter or a figure in a photograph.

The site includes material from all parts of the state. A variety of cultural institutions throughout Ohio have contributed primary source materials to the scrapbook. Over 250 libraries, archives, museums, and historical societies are represented in the scrapbook, making it easy for patrons to travel virtually throughout the state and view collections in physically disparate locations. Another element of particular interest is the "My Scrapbook" feature. Students, teachers, researchers, librarians, and others can the browse the scrapbook and select their favorites to save in their own customized scrapbook. Once registered, users can choose a title, add captions to their choices, and can choose from a variety of backgrounds and fonts to create their own personal scrapbook. Users are given a URL that they can pass along so they can share their scrapbook with others.

For the past two years, the Ohio Public Library Information Network (OPLIN), the Ohio Historical Society (OHS), OhioLINK, INFOhio, and the Ohio Library Council (OLC) have been working together to produce Ohio Memory. OPLIN provided $500,000 to launch the project and create the web site. The Ohio Historical Society is providing the digitization expertise, project management, and editorial efforts. OhioLINK, the information network of higher education in Ohio, has provided technical assistance with the project. Storage of and access to the digital images that comprise the scrapbook is also managed by OhioLINK in cooperation with project staff. OLC has organized two series of workshops to publicize the project and encourage local participation. Additional resources are being sought to add collections from the 20th century. In addition, OHS, together with INFOhio, recently submitted a grant proposal to develop online educational resources that add value to the digitized collections.

The Ohio Memory Online Scrapbook brings together historical materials from museums, libraries, and historical societies around the state to create a large collection of primary source material that provides an overview of

the historical experience in Ohio and illuminates specific moments of that history. By bringing these disparate materials together online, individual items are put into the larger historical context. Ohio Memory provides an overview of Buckeye State history and illuminates noteworthy people, places and events. The web site celebrates Ohio's history, raises awareness of Ohio's finest historical collections, and brings attention to Ohio's history in time to celebrate the bicentennial in 2003.

About the author: Laurie Gemmill is the Project Manager for Ohio Memory. She has worked for the Ohio Historical Society since 1995, most recently as Electronic Records Archivist. Laurie also served as Project Manager on the African American Experience project.