WWW.TEAMDATING.COM Offers Safer, Less Stressful, and More Natural Way to Meet People Online, Through Their 'Team of Friends' Dating Approach.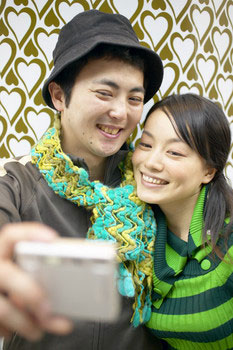 Founding 'Teams' Get Chance to Win $5,000 Cash Prize

LOS ANGELES, Aug. 22 /PRNewswire/ -- Team Dating LLC announced the pre-launch of http://www.teamdating.com/, the next evolution in online dating that reduces anxiety and stress by offering members the unique support structure of participating with their friends. http://www.teamdating.com/ is a website created to meet people the way you do in the real world ... with your friends.

Instead of focusing on algorithms and a slew of generic questions that are designed to "spit out" your match, the site is geared to be a natural extension of your current social life, where romance most often blooms through group-type social situations. This group approach provides the added security of having "safety in numbers" when teams meet one another.

People join http://www.teamdating.com/ in teams of two to four and create a team profile along with their individual profile. In addition to allowing co-ed teams, individuals can participate on multiple teams, consisting of friends from different parts of their lives (e.g. work friends, college friends, and softball friends). In both instances, http://www.teamdating.com/ mimics real life social circles and friendships.

"Online dating is an effective means of meeting people, but it suffers from its inherent artificiality and awkwardness," commented Ray Doustdar, Co-Founder of http://www.teamdating.com/. "Love is not a science, it's an art, and is not likely to occur when it's prescribed to you through a formula. By participating with your friends, we want you to feel more comfortable meeting others online, and stop spending all your time in front of your computers."

Not only is traditional online dating artificial and awkward, with individuals set up on essentially blind first dates, but there are also real safety-related concerns. Studies have shown that a significant numbers of singles, especially women, are hesitant to engage in the essentially anonymous world of online dating due to these safety concerns. Whether you are at a bar, restaurant, party, or even on vacation, chances are, you are with your friends. So, why can't you "online date" with your friends? Now you can, with http://www.teamdating.com/.

"There's no doubt that safety and falsified profiles are two primary concerns for many online daters," noted Co-Founder Kipp Gillian. "Not only does http://www.teamdating.com/ dramatically alleviate these concerns, the team dating system provides an effective, and downright fun way to meet people. We help you and your friends to meet them and their friends ... that's it, that simple, just like in real life. The rest is up to you."

Every aspect of http://www.teamdating.com/ reinforces the message that online dating should be another social activity. Even if a meeting of teams does not result in a "Love Connection," you've expanded your social circle and had a night out with your friends, not a stranger. The evening is never a waste -- a feeling all too common to members of other online dating sites.

As a promotional opportunity for early registered teams, http://www.teamdating.com/ is offering teams that activate their memberships during the pre-launch phase the chance to win $5,000, along with free memberships packages. The promotion is being marketed through websites such as http://www.craigslist.org/, and supported with radio campaigns. Prizes will be awarded on Christmas Day, December 25, 2005, bringing a joyous Holiday Season for several lucky teams. During pre-launch, teams will be able to log in and fine tune their profiles, and see the many features once the site has officially launched.

"Now that we've had a few years to watch, and participate, in the online dating world, we've identified weaknesses," said Doustdar. "http://www.teamdating.com/ has taken those weaknesses and turned them into strengths, by allowing individuals to find romance in a more natural, safer, and social online and offline environment."

About Team Dating LLC

Headquartered in Los Angeles, Team Dating LLC owns a portfolio of branded websites.