National Singles Week Highlights Growing Popularity of Online Dating With Single Americans; New Research Shows Internet Is Modern Day 'Singles Scene'
More Than 60,000 New People Register on Match.com Each Day; Match.com Offers Free Trial to New Registrants
DALLAS, Sept. 15 /PRNewswire/ -- As the nation celebrates National Singles Week September 18 to 24, new research by Match.com finds that two-thirds of single adults view online relationship sites as an "efficient way" to meet many potential dates and most singles agree that relationship sites reduce the time it traditionally takes to meet compatible people. The study also found that most single people are interested in expanding their social circles and understand that building lasting relationships takes work.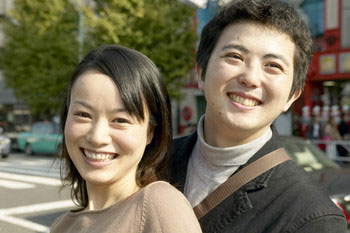 To help single women and men get a head start on the upcoming holiday social scene, Match.com is offering a free, three-day trial to all new registrants beginning Monday, September 19, 2005. The trial offers new members the opportunity to experience the full benefits of the Match.com service, including the ability to communicate with other members, view up to 26 photos of each member and see who has viewed their profile.
"There are already more than 15 million people using Match.com around the world, and more than 60,000 new people register on our site every day," said Kristin Kelly, senior director of public relations for Match.com. "With more than a decade of helping people find successful relationships, Match.com is committed to continued research, analysis and innovation, which will help America's 89 million single people achieve their dating goals."
Since its launch on the Web a decade ago, Match.com has seen continued growth in popularity because it works -- and for many singles, it works profoundly better than other alternatives. In fact, Match.com posted a higher than 25 percent increase in revenue during the past quarter from the same quarter a year ago.
Latest Research Findings About Single Americans
According to recent data from the U.S. Census Bureau and other research:
We stay single longer

The estimated U.S. median ages at first marriage in 2004 for women and men are 25.8 and 27.4 respectively, an increase of 5 years for women and 4.2 years for men since 1970. There are more than three times as many never-married women and men ages 30 to 34 today as there were in 1970.
The number of older single people is growing
There are 14.9 million unmarried and single Americans aged 65 and older. People aged 50 and older represent the fastest-growing segment of the Match.com community. According to Nielsen//NetRatings, more than 1.6 million men and women aged 65-plus visited online personals sites in April 2000.
Being single doesn't necessarily mean being alone
There are 12.4 million single parents living with their children. Between 1970 and 2003 the number of single mothers increased from 3 million to 10 million; the number of single fathers increased from less than half a million to 2 million.
With the diverse needs of today's single population, Match.com continues to invest time and resources into truly understanding the needs, attitudes and behaviors of its customers -- single people of all ages and from all walks of life who are looking for loving, lasting relationships.
"With more single people than any other site, we believe the best people are on Match.com," Kelly said. "Our members are empowered with advanced matching tools and expert advice that can only come from our 10 years of experience and the unprecedented success of our members."
About Match.com
Match.com pioneered online personals when it launched on the Web in 1995 and continues to lead this exciting and evolving category after a decade. Throughout its 10-year history, Match.com has redefined the way people meet and fall in love and is credited with more marriages than any other site. Today, more than 15 million people around the world participate in the Match.com community, providing a rich tapestry of ethnicities, interests, goals, ambitions, quirks, looks and personalities from which to choose.
Match.com is the world's biggest online dating and personals property, according to the global ranking of the Personals category by industry-leading independent measurement firm comScore Media Metrix. Number one across North America and Europe, Match.com operates leading subscription- based online dating sites in 32 countries, in 18 languages and spanning six continents. Match.com also powers online dating on MSN across Europe, Asia, the United States, Australia (NineMSN) and Latin America and is the premier provider