Love at first byte - Love Bytes: The Online Dating Handbook for Internet users - Brief Article.
We at Industry insider recognize the continued importance of the Internet to the business community. But why bother driving the info highway if you can't pick up any hitchhikers along the way? You might even find your perfect mate.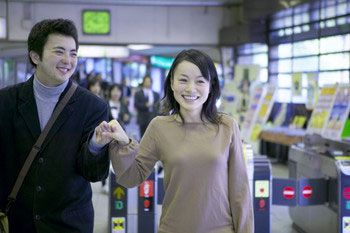 And now there's a guide to help those so-inclined net users. It's called Love Bytes: The On-line Dating Handbook.
Released last month, Love Bytes, according to the jacket blurb, "shows you how simple and utterly enjoyable it is to meet people with common interests - and possibly forge face-to-face relationships - just by tapping into the information superhighway."
The book deals with such juicy subjects as making a suitable personal ad and on-line cybersex.
Thanks, but we think we'll stick with less risque, more innocent aspects of life. Besides, we're still awaiting Marcia's reply from the Brady home page.