Ashanti: answers critics & doubters.
PRINCESS Ashanti is back with a vengeance. After weathering a couple of troubled years in paradise and maintaining a low profile, the honey-voiced artist is back on the record charts with a superhot CD, Concrete Rose, and lighting up the silver screen with her pretty smile as well. In recent months, she has been a constant on television and in the press as she promoted her record and her role in the movie Coach Carter, starring Samuel L. Jackson.
In addition, she has two other movies coming up this spring: The Muppets' Wizard of Oz, for which she beat out Hilary Duff and Jessica Simpson for the role of Dorothy, and the Indian film, Bride and Prejudice.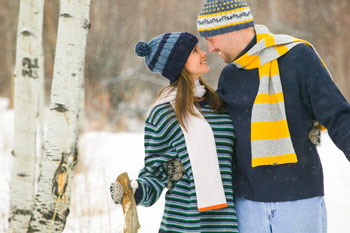 By surviving and thriving, she is answering critics have questioned her vocal ability and who predicted she'd be a one-hit wonder. Wrong! On the new CD, Ashanti struts and performs with renewed confidence and demonstrates that she's moving forward, not wallowing in the past.

"It's an exciting time for me," she says, obviously in a very good mood while getting glammed up for the premiere of Coach Carter. "I'm feeling great, even though I'm not getting a lot of sleep these days." She laughs heartily. "I'm so excited about Concrete Rose. I love the album. The feedback has been positive and amazing. I'm really, really happy with it. It's already gold." (One month after release.)

That is her response to critics: Singing and performing well, selling records, making movies and getting product endorsements.

Ashanti, now 24, says after reading the Coach Carter script, she immediately wanted the role. "It's a great story line," she says. "And when I realized it was a true story, I really wanted to be a part of this."

But the role of a pregnant teen was not handed to her on a silver platter. "I had to read for the part in front of cameras and everybody. I earned it," she says. "It's a great debut role. And I'm definitely in there; it's not that you'll miss me if you blink. I play the girlfriend of one of the basketball players. We are both 17. I get pregnant; he gets a scholarship offer. So he has to decide if he wants to go away and pursue his career, or stay at home with little ole me."

To her contemporaries in the younger generation, Ashanti emphasizes that her role as a pregnant teen and the choices she makes are all a part of the movie and do not reflect her personal feelings. "I want people to realize that we are artists, and what happens in the movie is not my own personal feelings. I'm portraying a character."

When asked her thoughts on teen pregnancy, she says: "To each his own. I have my own feelings about it."

Ashanti has been performing since she was a teen, and she actually grew up in the music business. That may be why she's been able to survive a difficult period that might have made less resilient female artists flee or jump ship.

All was going well after her impressive 2002 self-titled debut recording was released on the Murder Inc. label (distributed by Def Jam). It sold an impressive 6 million copies worldwide and earned her a Grammy Award. She says she literally grew up and made mistakes in the public eye. Critics deemed her a "studio singer" at best. But the hurt really came with a protest of the fact that Ashanti was presented the Soul Train Lady of Soul Aretha Franklin Award for Entertainer of the Year in A teen protested with an online petition and mustered signatures.

Following that controversy, Ashanti's 2003 follow-up album sold only 2.5 million copies worldwide, less than half of sales for her debut. A 2003 Christmas CD sold just over 100,000.

During that tough period, Ashanti also was dealing with controversies engulfing her mentors and record label. Ja Rule became embroiled in a tiff with 50 Cent, whose debut CD was topping the charts, and on which he took licks at Ja Rule. Nation of Islam's Minister Louis Farrakhan even tried to mediate the two rappers to a peaceful agreement.

At the same time, a federal investigation was launched into Murder Inc. and its associates, and questions arose concerning money laundering and the label's ownership. Ashanti kept a low profile and prayed that the controversy would not affect her personally. So far it has not.

"I just wished for the best and hoped that everything would turn out positive," she tells EBONY. "It's a lot of negativity, but unfortunately sometimes that comes along with the territory. But you know, we are just trying to make hot records and have some fun in music, and do what we love."

To help make that happen, in 2003 Murder Inc. dropped the "Murder" from its name and is now known as The Inc. "We collectively felt that we should change the name because there was a lot of negativity surrounding the name," says Ashanti. "People didn't understand the meaning, and it sort of held me back from getting endorsements, such as my Herbal Essence deal."

Again, she laughs freely as she tells how shooting the ad was a "really good" experience. "When I saw it, I was like, 'Oh my God!' I was so excited because I'm the first African-American female to lead a national campaign for the product. It's an exciting feeling."

Other endorsements include an Ashanti Mastercard debit card, and the new Mattel Juicebox, which plays videos and has personal footage of the artist. She also is writing a second book (the first one was mostly poetry), one that might be autobiographical and "focus on what goes on behind the scenes in the music business."

With three movies being released back-to-back and a hot CD that is still holding it's own on the music charts, Ashanti is also embarking on a concert tour with Ja Rule and other Inc. artists.

She says she's too busy to have a romantic relationship, and that rumors that she is dating Nelly are just that: rumors. "Nelly and I are cool. We are just friends," she says.

Of ongoing controversy and doubters, she simply says: "That's just something that comes with the territory."

And that you just leave behind while cranking out the hits.